Volvo Diesel Engine Generator Set
Volvo Group is one of the world famous business groups in Sweden with a history more than 120 years. Its engines are widely used all around the world in the application of vehicles, heavy duty trucks, construction machinery, and power generating sets. Volvo Penta is a division of the group specialized in manufacturing diesel engines, which is a big player in the world market.
There are over one million Volvo Penta diesel engines regularly used in more than 130 markets. Volvo Penta conforms to ISO9001, and has achieved the quality certificates issued by Pet Norske Veritas, RINA and Register. As an independent world class supplier of genset application engines, Volvo Penta has invested largely in its engine business. Its new generating engine for power genset features many new functions, which enhance the competitiveness of its OEM partners and assure users with a long service life.
Volvo Diesel Engine Generator Set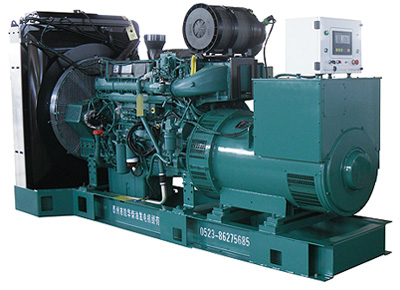 Features:
High load capacity
Fast and reliable cold starting
Low air drag turbocharger
Quick reaction oil injection system makes the engine able to bear bigger loads shortly after its started
Inside mounted heater manifold inlet makes the engine start easily at low ambient temperatures
Steady performance and low noise
Excellent design of vibration damping
Accurately integrated turbocharger
Low speed cooling fan
Low exhaust emission
Low cost of operation: typical emission volume is less than 1 Bosch unit
Low fuel consumption
Compact size
[/fusion_text]
MTU Diesel Engine Generator Set
MTU Onsite Energy diesel generator sets provide reliable solutions for your power generation needs. Featuring low fuel consumption, long service intervals and low emissions backed by more than 60 years of experience, our generator sets are designed to perform.
Customers around the world trust us to provide reliable power for a wide range of applications, like healthcare, data centers, airports, manufacturing plants and independent power stations. Our product portfolio covers diesel generator sets up to 3250 kWe.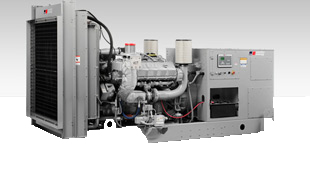 Generator features:
Full line of products with high quality recognized MTU engines and alternators available
All generator sets are factory tested and all generator set models are prototype tested
A one-year/1,000-hour limited warranty included, extended warranty option available
Service and parts are available with worldwide service
MTU 1600 DS
MTU 1600 DS generator sets bring MTU Onsite Energy power, technology and reliability to the power range from 210 to 600 kWe (280 to 730 kVA).
[/fusion_text]
Trailer Mounted Genset
Trailer Mounted Silenced Generators available between 10 – 70 kVA. Road registered and easily towed units for mobile applications.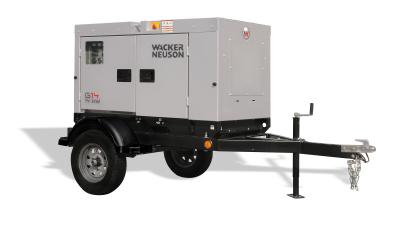 Features:
Reasonable construction
Convenient transport, the speed can reach 100km/h, ideal for remote support of electric power
High performance: rain-proof, snow-proof, dust-proof
High security performance: the cabin is has fire extinguisher with emergency switch is outside
According to requirements, the generator can be fitted with the soundproof housing
Convenient and safe operating
Cabin configuration:
Square construction, flat top, and the trailer has signal lights
Exhaust fan installed on front panel
Soundproof performance
With emergency switch on both sides of the unit
High quality painted surface
Anti-shock, durable trailer
4 sets of mechanical or hydraulic supports available upon request
[/fusion_text]